Bringing to Life The Legacy of a Music Legend
Posted on
1st October 2016
ONE night, 900 spectators, 110 performers and the world premiere of a work by a worldwide acclaimed musician. Ravi Shankar's first and only opera Sukanya opens at Curve in May 2017 as part of a unique collaboration between the theatre, London Philharmonic Orchestra and The Royal Opera, with the BBC singers, Leicester's own Aakash Odedra dance company, and Shankar's long-time musical collaborator David Murphy. And the task of pulling the whole thing together belongs to Curve associate directo Suba Das. No pressure then, writes Lizz Brain.
"It's a massive challenge to bring the legacy and love for that man to life in an event that's part concert and part-staging. I first encountered the work here and was fascinated by it.  It was a thrilling event which was authentic south Asian but also pushed boundaries, it was art and contemporary and beautiful and thrilling," says Suba.
"Ravi's music crossed boundaries but he composed this for a western orchestra so that it interacted with indian rhythmic forms, so it's an extraordinary challenge for an orchestra to work with 5-6 traditional indian musicians, mostly percussionists, and work them together in musical structure.
"Then we need the choreography to have that fusion too of indian and western movement, which is where the brilliant Aakash comes in. It's very much a cross-generational story to challenge stereotypes and preconceptions, a collaboration of myth, music and dance, sharing experiences and cultures."
The story is based on part of the legendary texts of the Mahabharata, following the young princess Sukanya as she marries a much older, wise man. When twin demi-gods try to woo her away, they transform her husband into a third identical twin. Will she be able to identify her husband's soul from the three handsome men? The piece was inspired by Shankar asking his mother-in-law about the origin of his wife's name. 
 Not only is Sukanya Shankar's first opera, but it also marks the first directed by Das. "The biggest challenge is the number of people on stage," he admits, "it's an epic story which becomes very intimate and my job is to make sure the audience focus is in the right place. I need to be able to create a story which people can follow, which goes from a huge epic piece down to a tiny spotlight, which isn't easy with the London Philharmonic Orchestra on stage!
"I'm usually very democratic in a rehearsal room but I'll be spending the next six months mapping everything out and working with the designers on choreographing this huge projection-based design. All of that needs to be done months in advance, and the opera singers will be learning their parts before we even get into a rehearsal room. We'll literally have two weeks' rehearsal in London and a week's tech here at Curve before the first and only performance at Curve."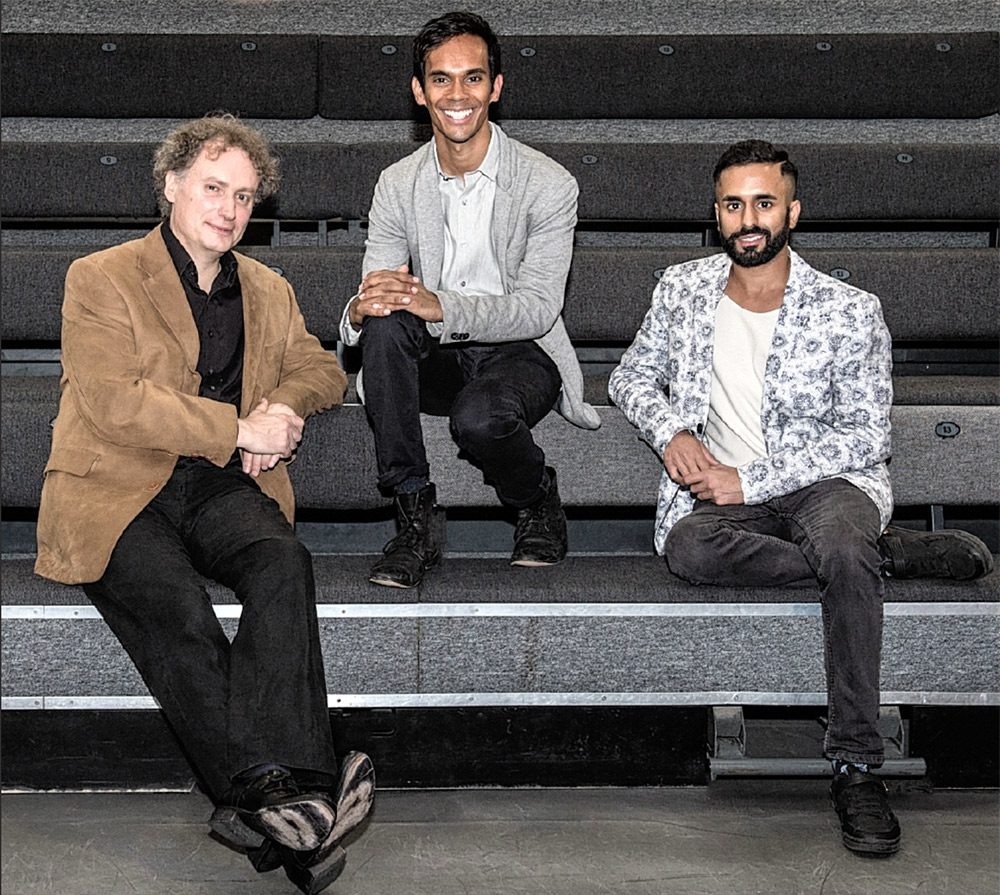 "It pushed boundaries, it was art and was contemporary and beautiful and thrilling." Director Suba Das
After the May world premiere there are just three more performances scheduled – in Manchester, Birmingham and London. And with Shankar's worldwide fan base, sellout performances should be a given, although with the composer's 100th birthday marked in 2019, it wouldn't be a stretch to envisage a life for Sukanya being planned for way beyond the initial four shows.
"With something of this size there are a lot of stakeholders and it would be impossible to get away from that," says Suba. "but the text is beautiful and the music takes you on this incredible journey. Ultimately the whole thing has to be about allowing the audience to hear what Ravi Shankar left behind."
Shankar was composing Sukanya at the time of his passing in December 2012, aged 92, and the work has been completed by David Murphy alongside Shankar's daughter Anoushka. She said: "It thrills me that this final project of my father's, about which he was so passionate, is finally coming to life. My father was the first indian classical musician to work with western classical musicians, the first to write concertos for orchestra, the first to bring the music of India to a global audience."
Ravi Shankar's Sukanya The Opera, is on at Curve Theatre, Leicester on May 12, 2017. Call 0116 242 3595 or visit curveonline.co.uk
See the original article from the Leicester Mercury, October 1 2016 below.