Elaine Paige
Posted on
25th October 2016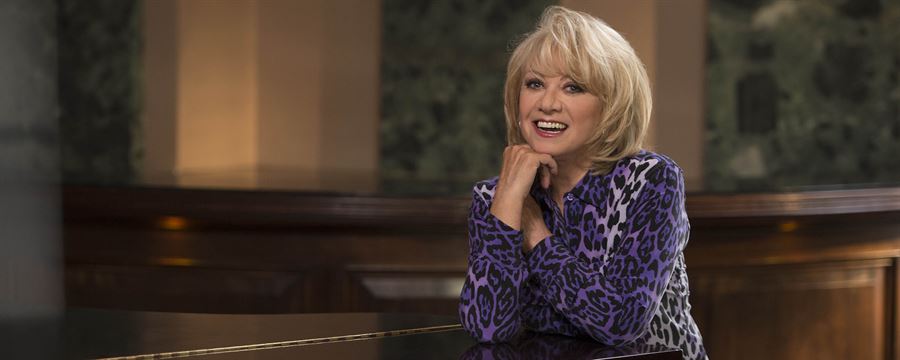 Elaine Paige has spent more than half a century being hailed the first lady of musical theatre. But her latest tour is something of a departure, writes Lizz Brain. From her early appearance as an urchin in the 1968 film of Lionel Bart's Oliver!, to her West End debut in cult show Hair, her career story is well-known.
Her career rocketed when she created the role of Eva Peron in Evita in 1978, and shortly after stepped into the shoes of an injured Judi Dench to play Grizabella in Cats.
Chess was next, with a number one single alongside Barbara Dickson with I Know Him So Well, but it wasn't until 1996 that she made her Broadway debut, as Norma Desmond in Sunset Boulevard.
Add in 22 solo albums and a Sunday afternoon BBC Radio 2 show since 2004, and it's hardly a surprise that two years' ago she announced her farewell tour to mark her 50 years in the business.
But now she's back, approaching her 69th birthday, playing smaller venues with 'Stripped Back', a weekends-only concert tour that's decidedly more music and less theatre. Why?
"At the end of my 50th anniversary tour I was so tired and said I wasn't going to do it anymore," she admits. "I've spent a couple of years doing not a great deal apart from the radio show, a Shakespeare for BBC 1 and an independent movie, but this year I started thinking about maybe doing something again.
"But I thought about doing something different to the endless round of musical theatre songs. I had been doing a duets album and realised that some of my favourite songwriters were people like Paul Simon, Randy Newman, Harry Nilsson, Burt Bacharach, Lennon and McCartney. These were the songwriters I grew up listening to, songs I have an affection for, songs which hopefully suit my voice, so I put together this show. And at the end of course I have to give the audience what they really want, which is the theatre songs, but that leaves it win-win for all of us – I get to be creative and sing something new, and they still get to hear what they want to hear. I won't pretend I wasn't nervous about it but the reactions have been fantastic."
So with such a long-standing musical career, are there roles she wished she'd played?
"I was so fortunate in that I was there in the heyday of British musical theatre when we really won the crown back from Broadway for new shows – Cats, Starlight Express, Evita – it was all about Tim and Andrew. Now it's all about Lin-Manuel Miranda (composer, writer and star of award-winning musical Hamilton). Every now and then someone creates a wave of excitement – you just have to wait for the next wave of success. I was there for the renaissance of the British musical. I love West Side Story and would loved to have been in that, but I was never a good enough dancer and not the right height to be in it. I would have liked the chance to play Eliza in My Fair Lady but it never happened, and I've never sung in Oliver apart from being an urchin in the original film.
"But I'm now singing lots of songs I've never sung before; it's about finding songs I really want to sing otherwise my heart just isn't in it.
"I was asked to do Hello, Dolly! and I felt I was too young at the time, and I didn't feel that a classic Jerry Herman musical was really my thing. In retrospect it's perhaps a shame that I didn't do it, and I couldn't do it now – eight shows a week would kill me. That's another reason why I'm just performing this show at weekends."
Having spent her entire career singing musical theatre, is it markedly different singing songs "as herself" rather than in character?
"I've learned how to do it," says Elaine. "I found it difficult initially but I'm an actor first and foremost, and people have got to know me more because of the radio show. And because I don't do those roles anymore I feel like I can be me more now, and I know myself better now. I'd never say I'd never go back to musical theatre but it would have to be something I really wanted to do, and even then I'd have to think really hard about it – as much as my head and heart would want to do it, in truth I don't know if I could."
Elaine Paige is at Curve Theatre, Leicester on  29 October 2016. For details call 0116 242 3595 or visit curveonline.co.uk
See the original article from the Leicester Mercury, May 14 2016 below.