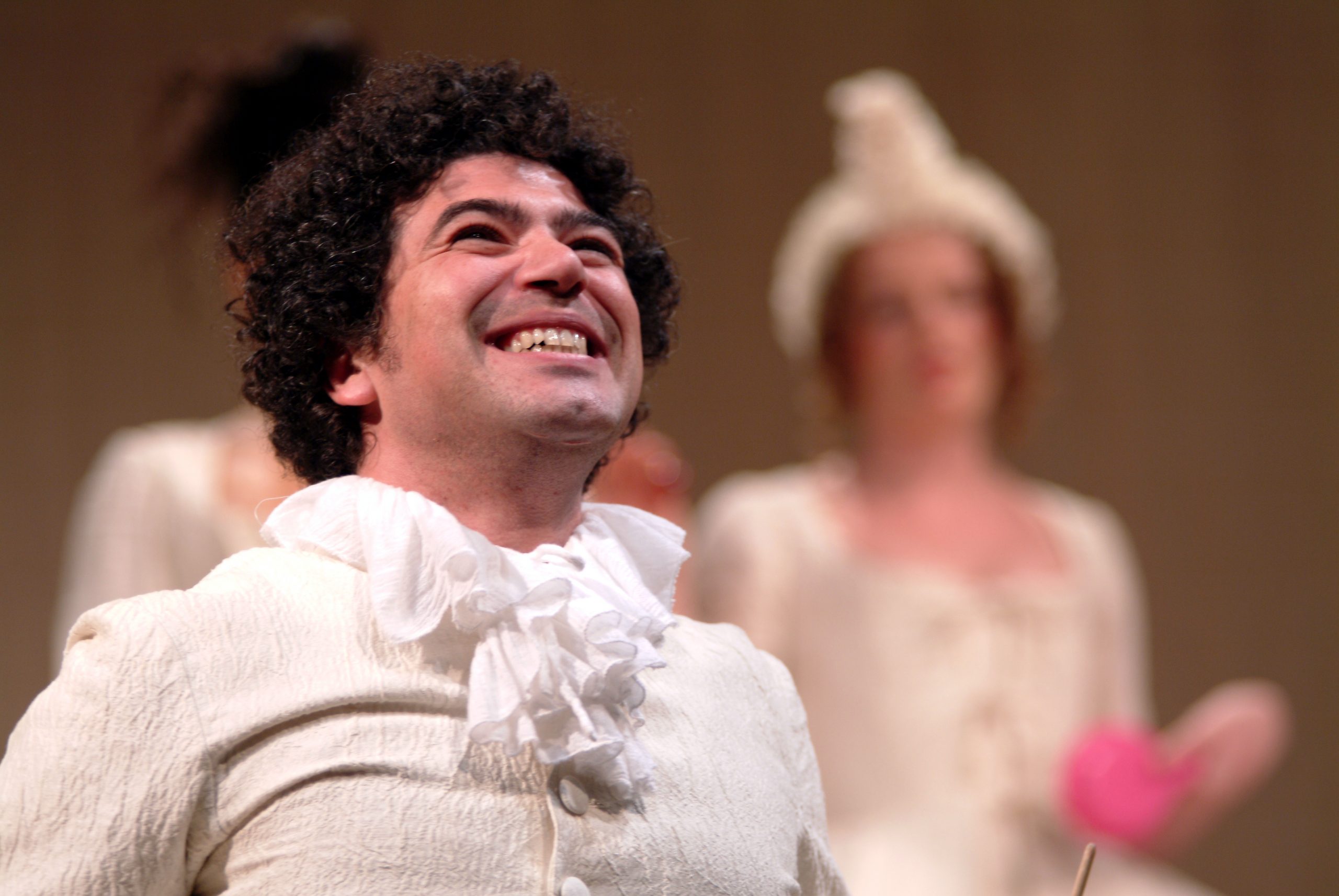 No Game of Thrones here!
Posted on
15th February 2022
Photo above by Peter Coombs, (C) RSC 2004.
From graveyard digger to master fencer…
Over the period of Christmas 2004, the Royal Shakespeare Company produced a bold and imaginative new production of the classic fairytale Beauty and the Beast. It was arguably more Dracula than Disney, a gothic, dark and daring new show.
Playing the Beast's man was a young, incredibly physical actor who had started his career digging graveyards in Leicestershire. A far cry from his life just seven years later when season one of Game of Thrones premiered on HBO.
As Syrio Forel, he completed just three episodes of the cult series, but left a lasting impression, and had arguably one of the show's greatest lines: "There is only one God, and his name is death."
However, he went on to appear in Star Wars: The Force Awakens, and The Danish Girl.
Back, however, to 2004… when I spoke to him mind-rehearsal in Stratford….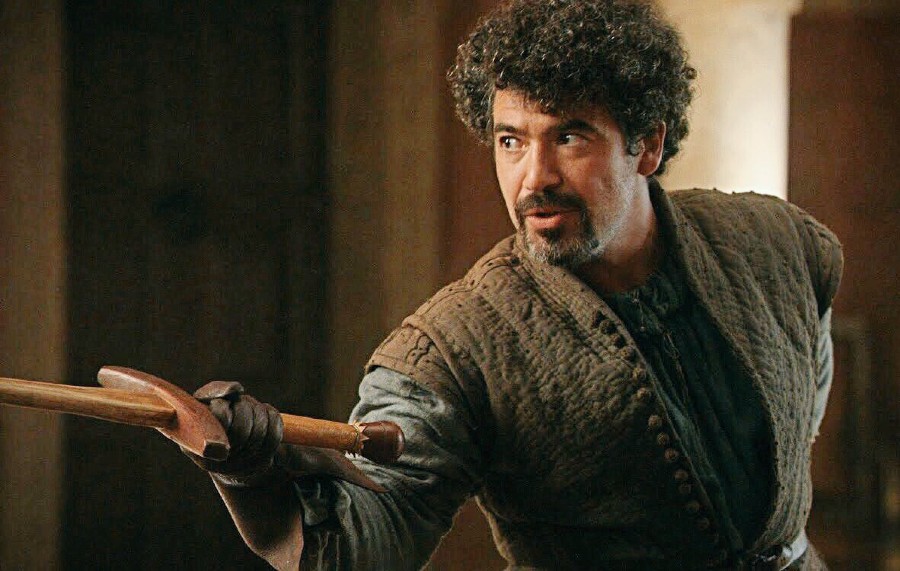 When Leicester-educated actor Miltos Yerelomou finished his degree, he walked into a more unusual first job than most.
"I hadn't been to drama school so didn't think I'd get an acting job, so went to a temping agency and told them that while I didn't have any secretarial skills, I wasn't afraid of hard labour," he told The Week.
"They said they had one job which was outdoors, hard work but reasonable hours, and I said it sounded interesting. Then she told me it was digging graves at a Polish graveyard in Melton Mowbray. I said "great, I'll take it". I went there on the first day and met the boss, who was elderly and had a body like Bruce Lee, and it was the perfect job for me to do after college, in a beautiful and peaceful place."
Now, however, Miltos is playing Emile, the youngest brother of the heroine in the RSC's forthcoming new production of Beauty and the Beast.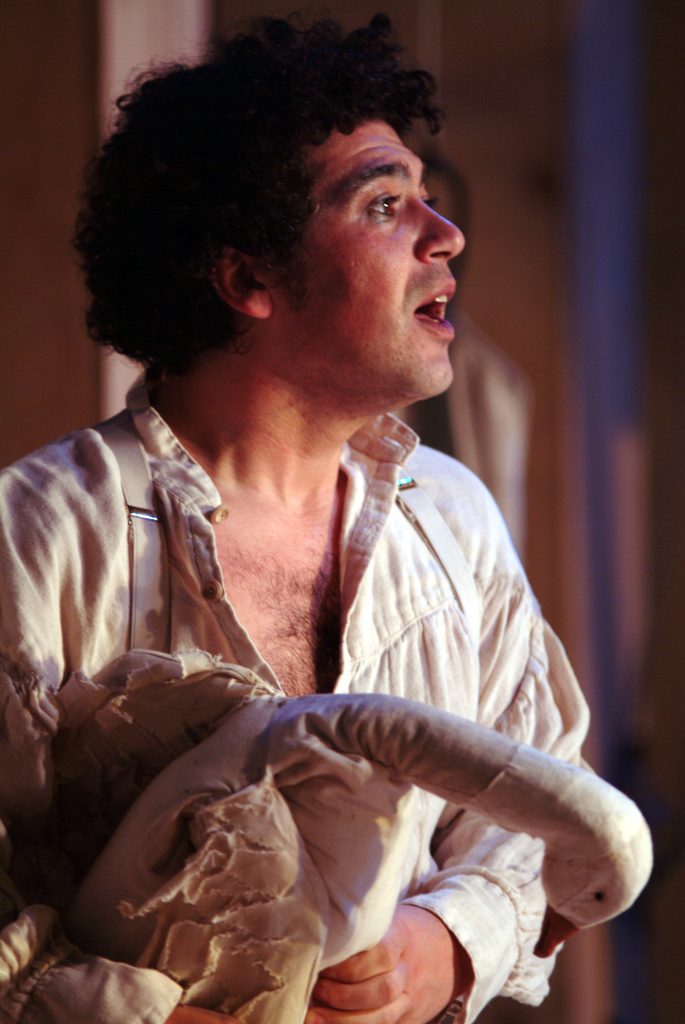 I caught up with him four weeks into the six-week rehearsal period, which he described as "quite unusual to have that amount of time, but you always use it all and it never feels long enough. But it's a show that has been partially devised by the company and it's been very much a collaborative process.
"The company is made up of dancers, people who specialise in physical and visual theatre, and professional actors and we've been meticulously going through it, which is time consuming but worth it."
So what can audiences expect?
"It's not Disney and it's not panto, it's in the tradition of the best story-telling, it's about magic and imagination, and it's been carefully and deliberately designed to keep it simple but bold, the language is very descriptive so we can transport the audience from a palace to a forest to a ship.
"It makes for an interesting and satisfying way of working and for the audience it will mean a very carefully choreographed magical piece of theatre.
"But it's also incredibly funny and will appeal to everyone. The piece is about engaging the imagination, which children do very easily, and it's perhaps not what you would normally expect from a family show, but I believe that theatre should appeal to all ages, not segregrate them.
"I just feel very privileged to work with really brilliant people – two of the guys who play my brothers are actors I've worked with before so it's not difficult to create that sense of family rapport. But it's just important that you enjoy what you do, because you never know how far away the next job may be."