Gyles Brandreth's Word Power!
He is a prince of puns, a lord of language, and an undisputed wizard of wordplay. He's taken to the boards in everything from Shakespeare to his own musicals, is in demand as an after-dinner speaker and is author of royal biographies, political diaries and historical fiction.
He's also founder of the National Scrabble Championships and President of the Association of British Scrabble Players. He certainly loves his words. And his most renowned colourful jumpers were made in Leicester.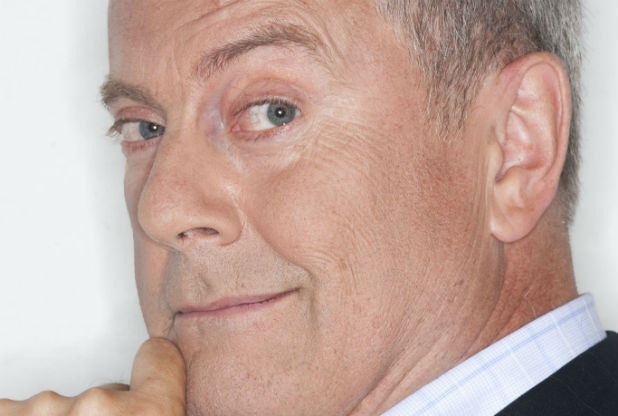 So why is Gyles Brandreth heading to Melton Theatre?
"Words are fundamental to our lives, and it's often the fundamental things that we take for granted," he says. "So this 45-date tour is about Word Power!, a two-hour standup about words, language, and the fun we can have with them.
"I love words. I love the word play of puns. Did you hear about the tribe which didn't have clocks or watches? It was a race against time.
"Although funnily enough I don't have any puns in the show. Instead it's filled with stories about people I've known in politics and entertainment and theatre, and the power of the words they use: examples like George W Bush stating that the French don't have a word for entrepreneur. I also enjoy "collecting" palindromes, the longer and more unusual the better. Some people will say "so what if a phrase is spelled the same backwards as it is forwards" but I love it, and if you're fascinated by words and language then this is the show for you.
"There's also a bit of a masterclass in speaking in public, featuring diction, posture, and some of the disasters I've had as an after-dinner speaker."
Apart from his regular appearances over the decades on TV, from dictionary corner on Countdown to BBC1's The One Show, he still speaks regularly at functions.
"I recently hosted the British Funeral Director Awards," he laughs. "Maybe the person who hired me liked thinking outside the box!
"They had hired a theatre for the day and I made a speech to about 500 funeral directors and they were displaying open coffins containing waxwork bodies, and cremation equipment. They could see I was a bit apprehensive around all this stuff and asked if I'd like to try a coffin out. I did, and felt surprisingly serene in there, even when they closed the lid on me. And that's when I found that EU regulations mean they have to have air holes in them. Something to thank the EU for."
Anyway, back to these Leicester jumpers.
"The wool came from Newarke Wools in Leicester. I designed a lot of them, but many were designed by George Hostler, who was head of design at the then Leicester Polytechnic (now De Montfort University). But they were all made in Leicester! So coming back to the city will feel a bit like a journey home. It's certainly been a good year for Leicester with Richard III and the football, and now you've got the Brandreth touch!
"I don't recall ever having visited Melton Mowbray, although perhaps I've made a film about pork pies at some point. But I do love cheese and adore pork pies. One of the biggest challenges of my life is trying to remember what I'm doing and where I've been. Mick Jagger used to say "never say 'good evening Seattle' until you're sure you're in Seattle" and I know what he meant!"
He flits from anecdote to anecdote, topic to topic in a flash, and one can only hope his Word Power evening at Melton Theatre is a little more structured – although whichever way it goes, it promises to be entertaining.
He leaves our conversation with another rock and roll name drop. "I was in a lift with Miley Cyrus and told that that despite what she thought, she hadn't invented the twerk. She insisted that she had, and I told her that twerk was a portmanteau* dating back to 1810, made up of twist and jerk."
Miley's response is still a mystery, Gyles is already telling me that terrific comes from terrifying, that awful and awesome both used to mean 'inspiring awe' and that Monday is an anagram of dynamo.
The performance in Melton is the final date of the tour. If you enjoy words – say yes!
*Portmanteau: a word made by joining two other words together, eg breakfast and lunch to make "brunch".
Gyles Brandreth's Word Power is at Melton Theatre on July 18, 2016.
Call 01664 851111 for details.