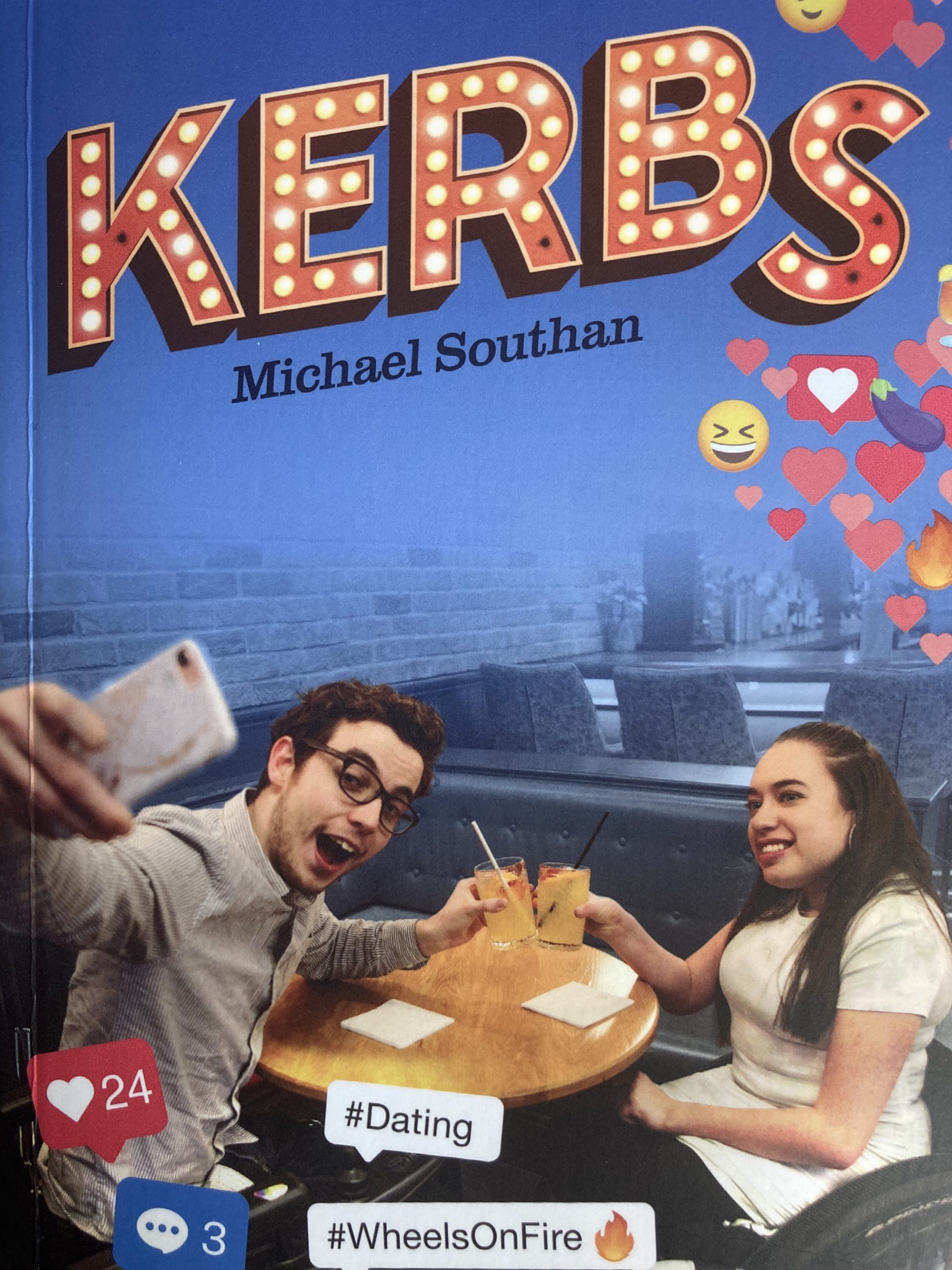 Kerbs
Dating with disabilities in a new comedy on tour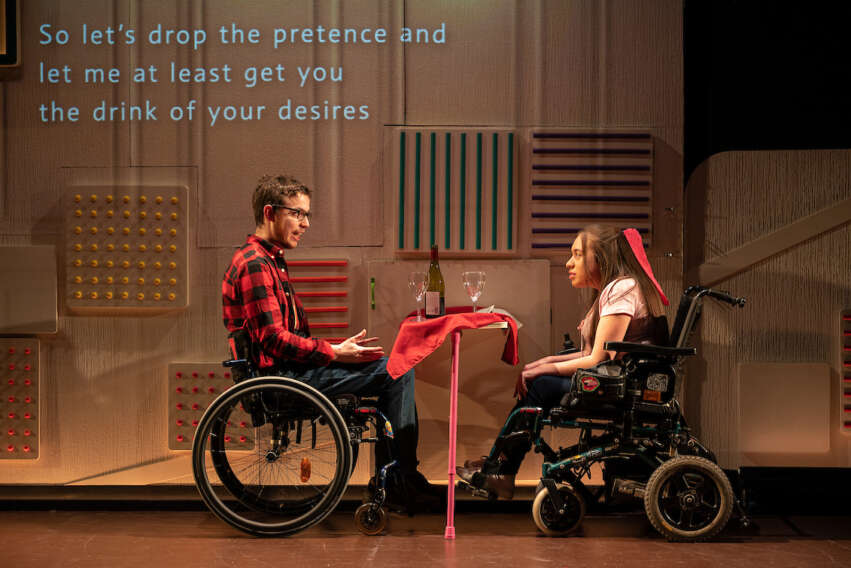 Every so often comes a play which just keeps popping back into your thinking space. Not because of the impressive set and design, not even because of the wonderful, or even dialogue, not even necessarily because of the performances.
But sometimes a piece of art just challenges your thoughts and makes you ponder differently. As someone who had a brother with Down's Syndrome – John passed away in 2019, aged 59 – it always made me sad that he clearly enjoyed female company and often referred to girlfriends, but I had no idea what his experiences and thoughts were about sex.
Because that's how you get better isn't it? The harder you try, the better things get, that's what I've always found…

David, Kerbs by Michael Southan
In Graeae's latest production, two characters with physical disabilities are sexually attracted to each other, and exchange the kind of text and whatsapp messages that any flirting couple in their 20s might send, explicit and frank.
But how do you have sex when your legs don't work? How do you deal with intimate hygiene and post-coital cleanup when you need a personal carer to help you wash?
Find out more about Kerbs, touring the UK in 2022, in my review for The Stage here:
https://www.thestage.co.uk/reviews/kerbs-review-belgrade-theatre-coventry-graeae-maya-coates-jack-hunter-nickie-miles-wildin