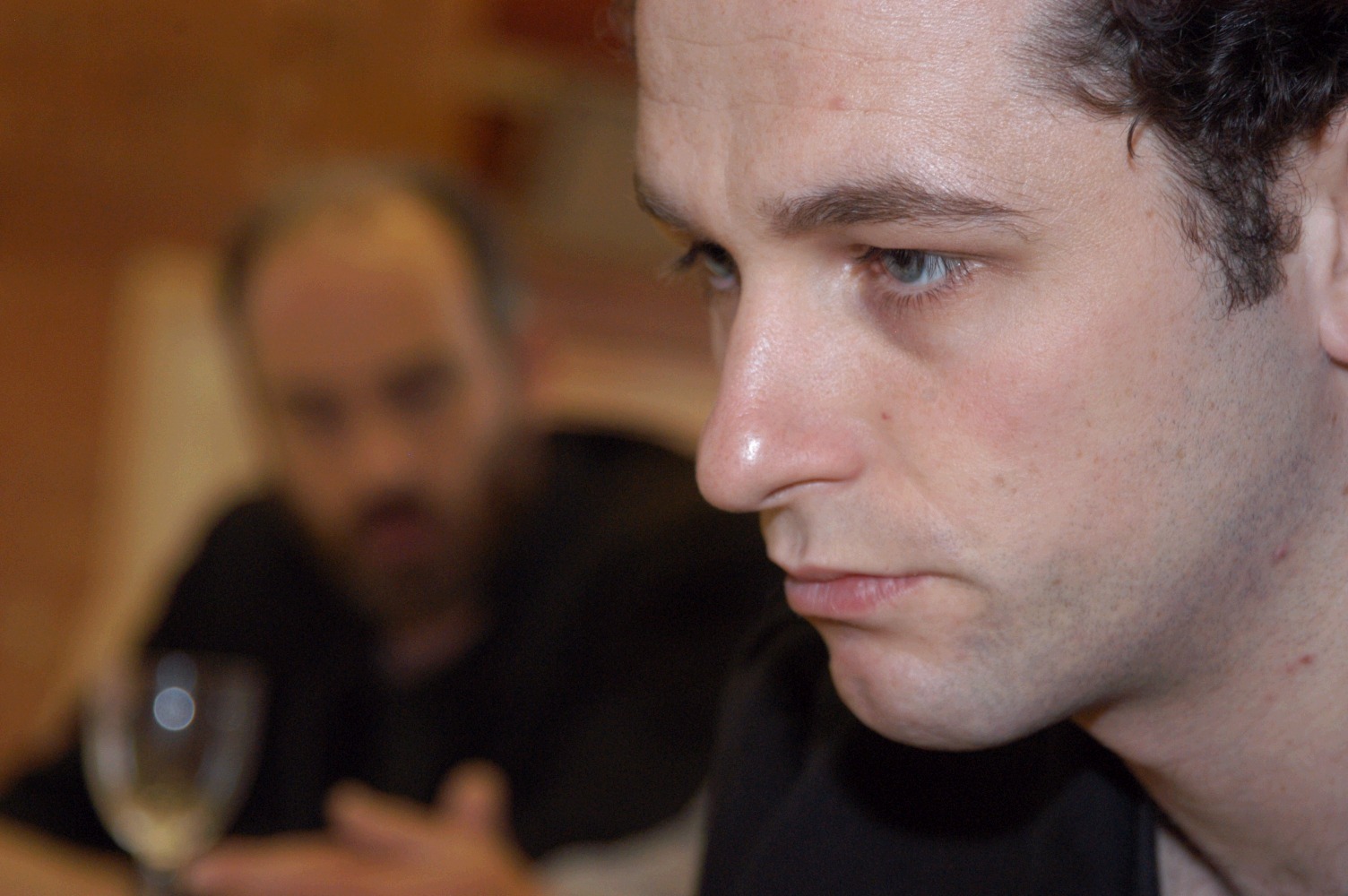 Matthew Rhys
Posted on
9th February 2022
The American – when he was still Welsh
SO just who is Matthew Rhys?
He hit the spotlight being seduced by Kathleen Turner eight times a week in the stage production of The Graduate, yet admits that during their 18-week contract he never actually looked at her naked.
On the big screen he's showed his versatility with roles ranging from a likeable 18th-century kidnapper (The Abduction Club), to northern lad thrown into a dark, drug-infested London club scene (Sorted); from camp gay café owner (Very Annie Mary) to evil Shakespearean murdering rapist (Titus).
Now the Cardiff lad's rugby posts have moved – he steps away from the big screen for a year treading the boards: his debut season with the Royal Shakespeare Company sees him playing tragic young lover Romeo; seductive and deceitful bad guy Edmund in King Lear, and he soon begins rehearsals playing Macduff in a new, condensed production of Macbeth for schools.
Meeting up one lunchtime in sunny Stratford, he admits the RSC workload is tough. Wearing jeans and a white T-shirt, the slightest remains of a now-yellow bruise under his eye (the result of a playful accident with a flying plastic water bottle), 1pm written on his hand to ensure he remembered our meeting, he is laid-back to the point of being horizontal, disarmingly charming and amusing, despite the stresses of three major roles.
"Yes, I was worried about taking all this on," he nods, "so many people have played these roles before and you always worry how you'll measure up. A few of my mates said "why are you thinking about it?"
"Some said "you're under 30, it's a good time to go away", and one said "listen mate, it's the last chance you're going to get to play Romeo". It was a bit scary to think there was a time limit on a part.
"But I'm very much enjoying myself," he adds in his enchanting Cardiff lilt, "they don't give you time to get bored. It's all been..…..whoa, a bit crazy. I was a bit shell-shocked. People have these expectations of you so the first time I went out there, yes, I was scared. I still get a little tremor."
Making his RSC debut was daunting enough, but taking on the greatest of the young lovers only added to the challenge. "There's such a long list of people who've played Romeo and the reviews always compare your performance to someone else. But we had a really long rehearsal period – for the first few weeks Peter Gill (director) had us reading from the Bible before we even touched the text, to get us used to heightened text, so when we did pick it up we weren't scared of speaking the language and the big words – our ears were quite familiar with it. We did everything so meticulously and properly – and we started work on all that sword-fighting early."
Does he prefer the sword fighting to the love scenes? I ask. He laughs, and his eyes twinkle mischievously. "I love the fighting, it's all very Freudian. And I made sure my sword was bigger than everyone else's!"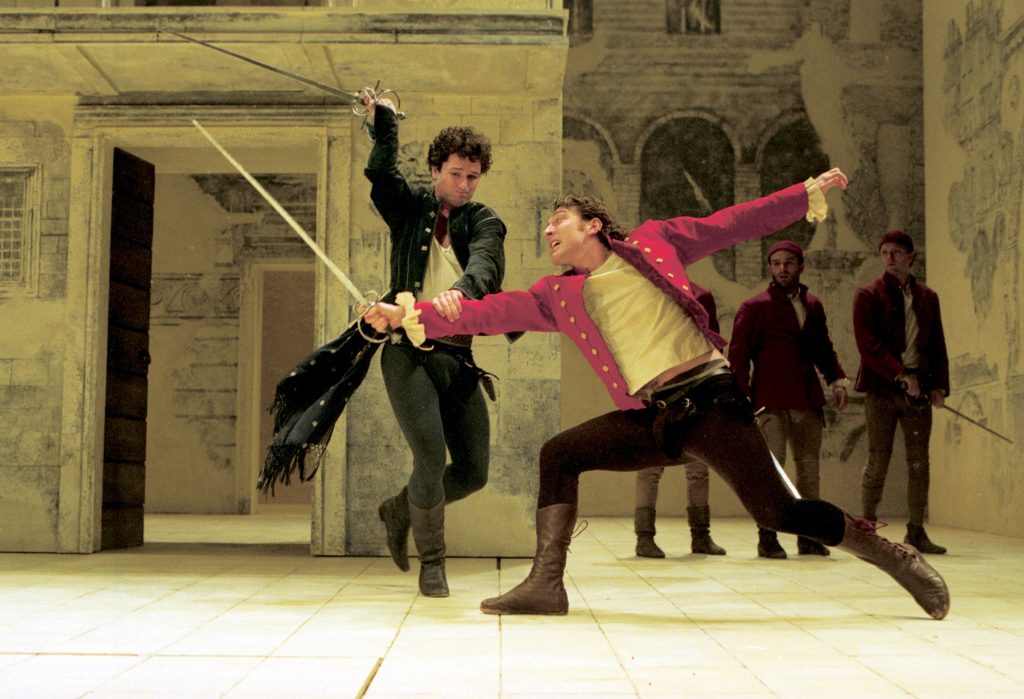 Self-assured and naturally polite (he asks if I mind if he eats his lunch while we chat, offers me his water), Matthew claims to have been the perfect gentleman while working on The Graduate.
"Ah, the lovely Miss Turner," he smiles. "Eight times a week, twice on Saturday, and I don't think I ever looked at her in the nude. I only saw her naked when one of the tabloids printed a picture of her.
"When we were in rehearsals she said she wanted to get the whole naked thing out of the way, so it wasn't a massive shock once we got into the theatre. But just before she drops the robe I turn my back to the audience; so I realised they wouldn't see where my eyes were looking. I thought that if I looked straight at her she might think I was a bit of a perv, so I spent the whole run deliberately not looking at her. It seemed the gentlemanly thing to do while the whole audience was looking."
In his latest role, as Edmund in King Lear, he gets to play the bad guy. "He seems evil but the more I get to know him the more I think he's justified in what he does. You don't need to play someone as evil when their actions are evil enough.
"But it's great that I'm able to play two very different people in two very different plays, even though it can be tough when you finish rehearsing Lear at 5.30pm, get some food, warm up, then go through some bits you might have fluffed the night before, have fight call at 6.45pm for ten minutes, then shower, tights on and get back into Romeo.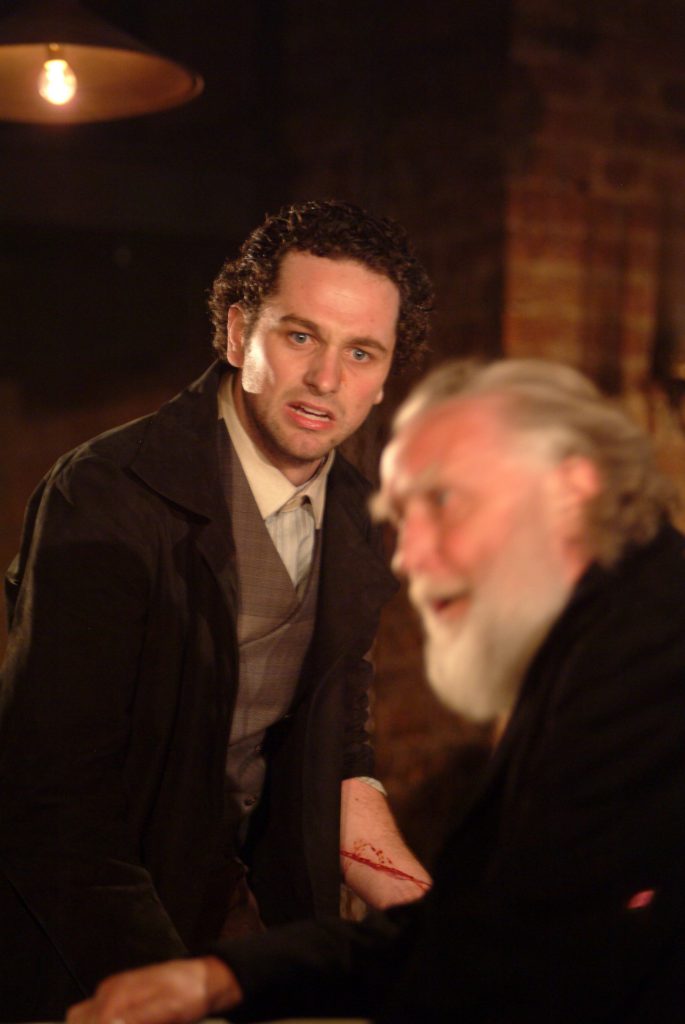 "But the performance scheduling is genius. Although the contract is a year, when all the plays are open alongside each other you always get a few days off at a time, which is enough to keep you fresh. And it's nice to be away from London." The contract sees Matthew in Stratford until October, then in Newcastle for a month, then back to London for five months. But his heart is never far from Wales, and he gets back to see his family when he can.
It was in Wales that he made his stage debut, playing Elvis, but he believes his chapel upbringing and the way Welsh youngsters are encouraged to develop their interests in performing arts meant he was well prepared for acting.
"The Eisteddfod means that you are encouraged to compete in drama, dance, poetry readings from an early age, it's pushed in schools so everyone takes part, and with a chapel upbringing and Bible readings it was never much of a shock to get up on stage," he recalls.
"I really enjoyed playing Elvis so I asked if I could apply for drama school, and my parents said I could apply for two, but if I didn't get in then it was off to university."
Fortunately he won a place at RADA, and has never looked back, although theatre was not an inevitable choice.
"All through my teenage years I was convinced I was going to go into the army, I love being outdoors, liked the idea of the discipline and the camaraderie. I got an application form for the Royal Marines and took it home to my mother, but she hated the idea, it made her ill, and that was the end of that."
He's never lost his passion for the great outdoors however – he cites clay pigeon shooting as one of his favourite pastimes; says his best holiday was with flatmate and best friend, fellow Welsh actor Ioan Gruffudd (Lancelot in the latest movie release of King Arthur), on a working ranch in Montana. "I thought "I could really do this for a living". I love animals, love riding," he says. But, in typical Welsh fashion, he also loves singing. "Welsh hymns. A Pure Heart is my favourite. I even sing it sober!"
Hymns, shooting, riding, Elvis. Not exactly your typical young actor.
So just who is Matthew Rhys? "Never ask an actor what he thinks of himself, the reaction is always one of the two extremes," he responds.
Irresistibly unique, perhaps.