Sondheim's forgotten musical?
Posted on
8th February 2022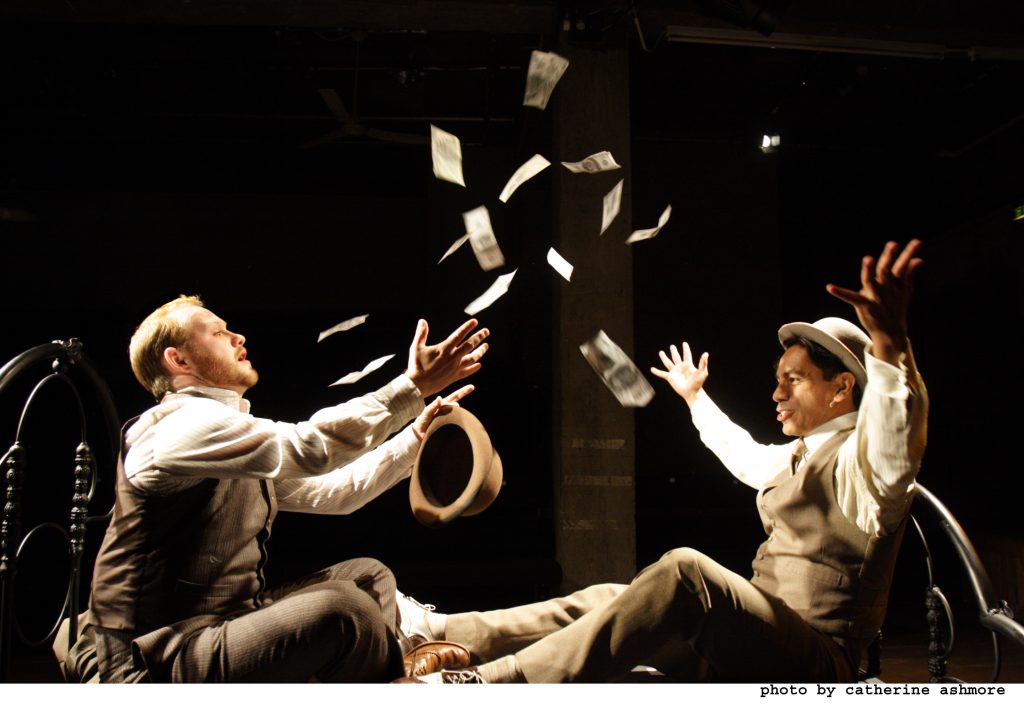 I was one of millions worldwide who shed proper ugly tears at the passing of Stephen Sondheim. I had been fortunate enough to see much of his work live, and also, just once, to receive an email from him after requesting a quote for a feature I was writing.
However, it did surprise me that among all the tributes and obituaries across the theatre and national Press, there was no mention of his last original London premiere. Much was written about his most popular shows – and then subsequent film adaptations, and his numerous awards, but his most recent full-length work? Nothing.
So it is here that I humbly reproduce my piece about Road Show, from the Menier Chocolate Factory in 2011.
Rest in peace Mr Sondheim, and thank you.
---
Review: Road Show, Menier Chocolate Factory, London (2011)
Much has been written about the number of rewrites this musical has undergone since its inception 12 years ago, and with that comes a certain level of expectation.
From the 1999 workshop of Wise Guys, through Gold and Bounce, we finally arrive at the long-awaited European premiere of Stephen Sondheim and John Weidman's Road Show, the rags-to-riches tale of American opportunism through the Gold Rush and Palm Beach property boom.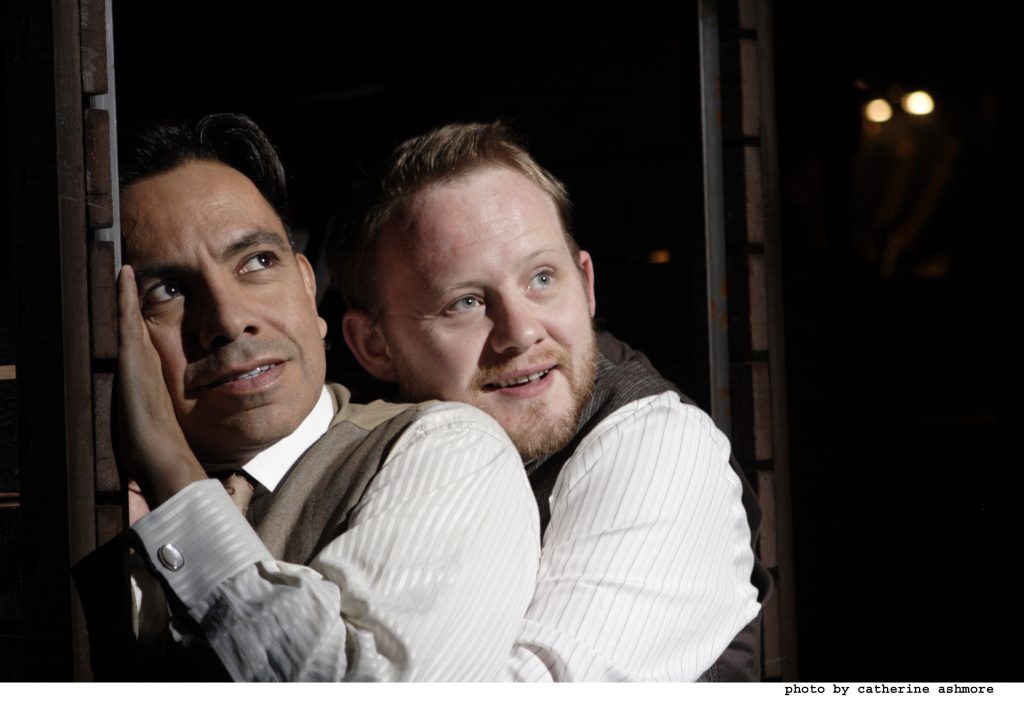 Real-life brothers Addison and Wilson Mizner are the inspiration, and as with the previous Sondheim/Weidman collaborations (Assassins, Pacific Overtures) the road to opportunity is a rocky one, leading ultimately only to the hope that eventually "sooner or later we'll get it right".
The brothers are polar opposites; and after being told by their dying father (Glyn Kerslake) to "make me proud", it becomes a battle of the hedonistic versus hard-working, manipulative charm versus earnest appeal, indicated early on when Addison stakes a gold claim which Wilson spends on a gambling saloon.
Addison (Michael Jibson) travels, invests badly and eventually settles in Florida with his poor-rich-boy lover Hollis (Jon Robyns), but is constantly reminded of the playboy antics of his brother. Wilson (David Bedella) indulges in boxing promotion, racehorses and copious cocaine snorting, funded by wedding his brother's wealthy widow client.
And when it all goes wrong, he heads home, broke yet brazen, to their mother (Gillian Bevan) who adoringly muses: "Isn't He Something?"
Interestingly, the difference in personalities may even offer some subconscious rationale for why these brothers share no physical resemblance – Bedella is dark-haired, olive-skinned, killer smile; Jibson fair, lived-in but likeable. Whether or not it was director John Doyle's intention to make them as physically diverse as they are in character, it works.
These actors are well-matched for most of the show, but Jibson does power ahead emotionally and vocally with a sublime performance as the piece approaches its bittersweet finale.
And it's worth noting that the 80-year-old composer's first-dip into sibling relationships and rivalries is an amusingly astute and, at times, uncomfortably accurate one. Familiarity may breed contempt but blood is ultimately thicker than water, as they say.
Musically it's what we expect from Sondheim – complex, clever lyrics and soaring, memorable melodies, with lush orchestrations by Jonathan Tunick (which sound so much more than an eight-piece band).
And Sondheim's first love duet for two men "The Best Thing That Ever Has Happened", (albeit originally written for a man and a woman character who is now no-longer featured), echoes long into the night.
Yes, it's a teeny-bit reprise heavy but that only plants the tunes firmly in the psyche, and Sondheim devotees will have a lot of fun playing the "that sounds like" game – there are certainly familiar musical phrases from Assassins, Into the Woods, Passion, Sunday in the Park with George, and even what sounds like the opening chords from Company's The Ladies Who Lunch.
It matters not. Road Show's brothers learn the hard way that hard work beats "get rich quick", and the musical's rewrites and years of development are gloriously worth it.
The American Dream may take another Sondheim battering but there's nothing like trampling over the hundreds of greenbacks littering the floor as you leave the auditorium to remind you that money doesn't always make you happy.
But great theatre does.